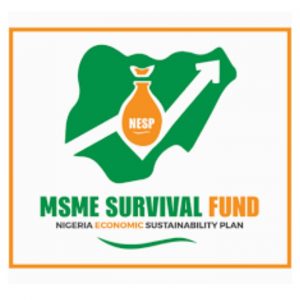 The Federal Government of Nigeria has created and opened a public portal for Survival Fund registration (#SurvivalFundNG).
This was announced on the official Twitter page of Nigerian Government and the package is established to support mini/small business in the country.
As the portal for registration of prospective beneficiaries of Survival Fund opens today (21/09/2020). Interested Nigerians in the Payroll Support scheme are to note that the site will be open from 10pm Monday September 21, 2020.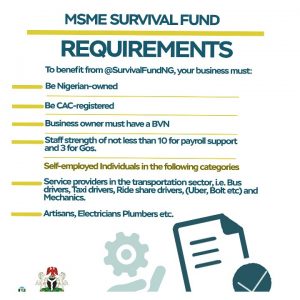 ALSO CHECK: How To Apply For Federal Ministry Of Youth & Sports Business Loan
SURVIVAL FUND REGISTRATION SCHEDULE:
Registration for Payroll Support will start with educational institutions at 10pm on Monday Sept 21, 2020. And will be followed by businesses in the hospitality industry on Friday September 25 beginning from 12am.
However, The portal will also be open to other category of small businesses from 12am, on Mon Sept 28, 2020
Note that the scheduling of registration for prospective beneficiaries is to ensure that the process is seamless & hitch free
To apply for FG Survival Fund click here
SEE ALSO: How To Apply For CBN 50B Loan For COVID-19 Intervention
Share this to reach your family and friends
Ahmmed Adekunle Aleem well known as SIR 3PU (Sir Triple) is a Personal Finance and Music Blogger. He's a Content Editor at Wiseloaded.com & Financenaija.com.
If he's not online, then he's playing Video Game or watching Manchester United's match